Bare Yogis' School of Yoga is led by Billy Barefoot Yogi and Padma Dharmata, who have both been teaching and training for 10 years! Billy and Padma have led numerous small-group teacher trainings, and have collectively trained over 95 exceptional yoga instructors, and counting! The goal of Bare Yogis' trainings is not to just *get certified*, but our goal is to help unlock your greatest potential as a yoga instructor! The student will graduate, not just by hours and attendance alone, but also through competence, integrity, and harnessing their yoga as a way of life! This training has the capability of becoming a transformational experience for the student.
​
Please visit bareyogis.com/200hourtraining for full course information!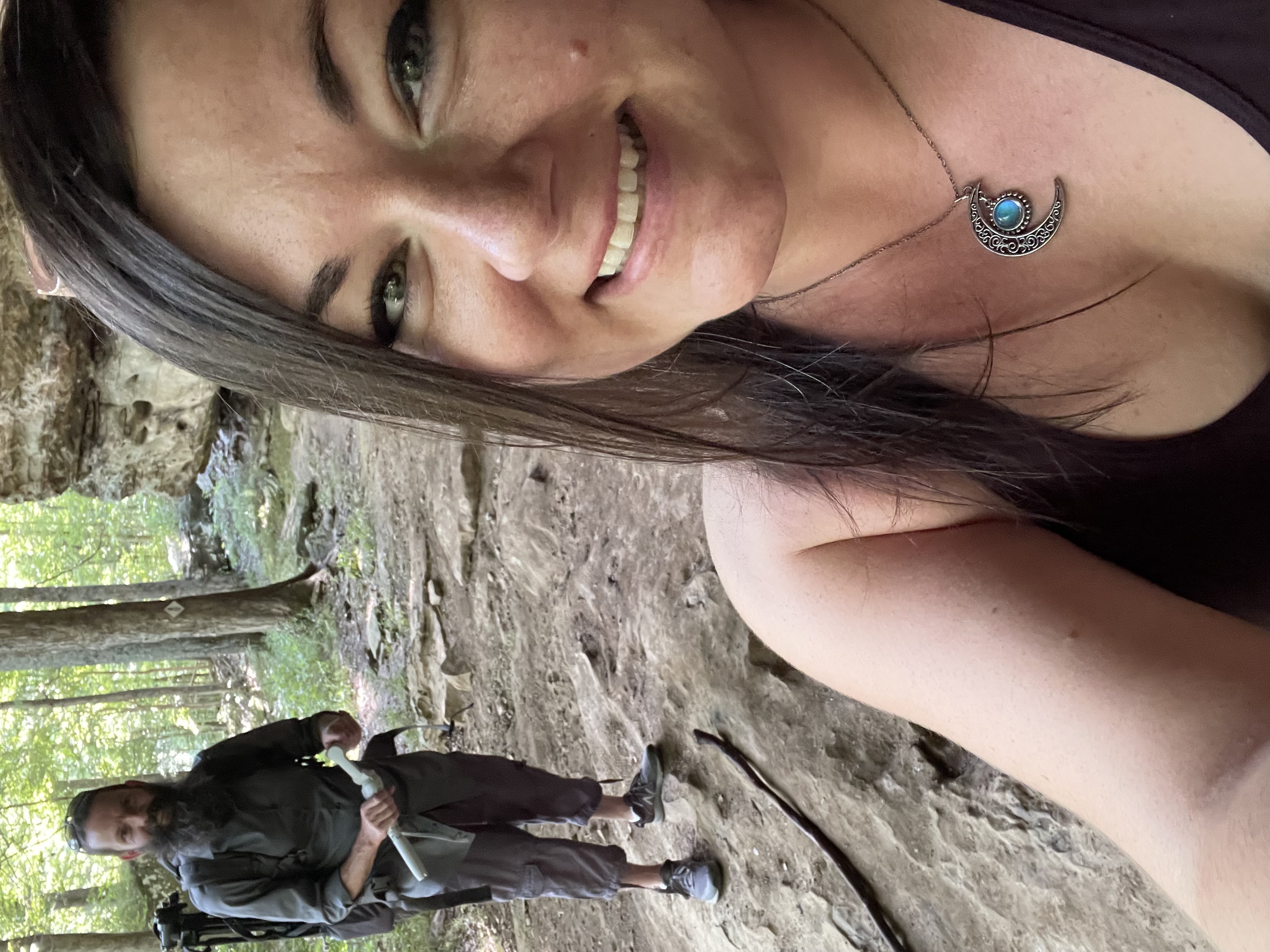 Billy Barefoot Yogi and Padma Dharmata will be your guides throughout this training!
Billy comes from a military family, and grew up experiencing an overwhelming amount of anxiety, but also many profound spiritual experiences, that culminated a unique history for him to find a way to transform his past into a useful tool to be able to help others through yoga, meditation, and self-inquiry. It was through a lengthy spiritual quest that led him to meditation, in which he began to work through his former anxiety. His meditation practice led him to teach others, who needed the same inner transformation, which then led him into a physical yoga practice, which began to heal and transform his body and mind even further. Inevitably, these experiences led him to become a yoga teacher, and to combine the spiritual, mental, and physical benefits of yoga into one holistic practice and teaching. Billy has been teaching meditation since 2004, and yoga since 2011.
It is through his yoga career, at his first hot yoga studio that he met Padma Dharmata (who has now been teaching yoga since 2012), and the two joined forces to take the truest and simplest form of yoga to the world.
Learn more about Billy and Padma at bareyogis.com.
REQUIRED READING MATERIAL
HATHA YOGA ILLUSTRATED - Kirk, Boon, DiTuro
YOGA MIND AND BODY - Sivananda Yoga Vedanta Center
YOGA FOR EVERYONE - Dianne Bondy
SCIENCE OF YOGA - Ann Swanson
BIKRAM YOGA - Bikram Choudhury
CHAKRA WORKBOOK - Pauline Wills
AUTOBIOGRAPHY OF A YOGI - Paramahansa Yogananda *
BIOLOGY OF BELIEF - Bruce Lipton *
THE POWER OF NOW - Eckhart Tolle *
*Denotes that these three (3) books can be utilized as audio or digital books, if preferred.
ELECTIVE / OPTIONAL BOOKS
(During the training, the student will select an elective topic from the list below, which will require the listed book for the elective. If multiple books are listed, the student may select which book is preferred. Each student will choose one elective of their own choice, and ARE NOT required to have these materials right away. The elective portion will be introduced during the training, and the student will have time to consider their elective choice. However, the student is welcome to order the necessary materials as they are ready!)
PRENATAL / POSTNATAL YOGA
(This material is changing and will be announced soon.)
YIN / RESTORATIVE YOGA
THE COMPLETE GUIDE TO YIN YOGA - Bernie Clark
FAITH-BASED YOGA
THE YOGA OF JESUS - Paramahansa Yogananda
CHAKRAS & ENERGY
WHEELS OF LIFE - Anodea Judith
PTSD AND TRAUMA-INFORMED YOGA
THE BODY KEEPS THE SCORE - Bessel Van Der Kolk
ADVANCED & CLASSICAL YOGA
LIGHT ON YOGA - B. K. S. Iyengar